QUBA CAFFE Kawa ziarnista 250g PERU Grade 1 Single Origin
Świeżo palona kawa ziarnista z rzemieślniczej palarni kawy Quba Caffe, Single Origin z segmentu Specialty.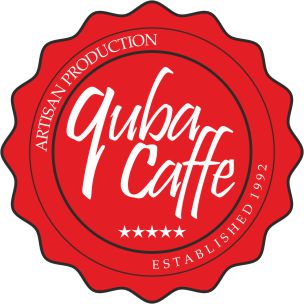 Easy return of products within

14

days from the date of purchase without giving reasons
PERU Grade 1 Single Origin to kawa o bardzo dobrze zrównoważonym smaku - mocne owocowe nuty, umiarkowana kwasowość, średnie body oraz gładka crema to jej cechy charakterystyczne.
Niska zawartość kofeiny sprawia, że kawą możemy delektować się o każdej porze dnia. Wszystkie walory smakowe tej kawy można osiągnąć po zaparzeniu w ekspresie przelewowym lub za pomocą metod alternatywnych takich jak drip czy Chemex.
Cechy Produktu
Pochodzenie: Peru
Region pochodzenia: Mendoza, Amazones
Wysokość: 1500 – 1800 m n.p.m.
Okres zbiorów: czerwiec - sierpień
Varietal: Tipica, Bourbon, Catimor
Klasyfikacja: SHG Grande 1
Obróbka: myta
Palarnia: Polska
Palenie: jasne
Składniki: 100% Arabica
Intensywność: wysoka
Kwasowość: średnia
Słodycz: średnia
Gorycz: niska
Body: średnie
Aromat: średni
Zawartość kofeiny: niska
Profil smakowy: średnia kwasowość, delikatne body, słodka, gładka z wyczuwalnymi nutami owocowymi
Dostępne warianty: 250g / 1000g
Czy Peru Grade 1 Single Origin jest kawą dla mnie?
Tak, jeśli:
Uwielbiasz kawy parzone metodami przelewowymi.

Preferujesz kawy ze zdecydowanym owocowym smakiem przy zachowaniu umiarkowanej kwasowości

Twoją domeną jest testowanie nowych smaków i aromatów.

Jesteś amatorem kaw z Ameryki Południowej.
Uwaga! 
Jeśli interesuje Cię dokładna data palenia skontaktuj się z nami w wiadomości prywatnej.
Najlepsze walory smakowe osiągniesz parząc tą kawę w urządzeniach takich jak:
Ekspres przelewowy

Chemex

Drip

Syfon

Kalita

zaparzacze Cold Brew

Aeropress

inne alternatywne metody parzenia 
Wszystkie nasze kawy są spakowane w opakowanie z wentylem – to jednokierunkowy zawór, który wypuszcza na zewnątrz dwutlenek węgla z kawy (kawa odgazowuje) ale nie pozwala na to, żeby powietrze dostawało się do środka opakowania – tym samym kawa nie wietrzeje i nie traci swojej świeżości oraz aromatów.
Palenie kawy to proces skomplikowany i złożony, jednak odpowiednio przeprowadzony powoduje, że jesteśmy w stanie wydobyć z ziaren kawy to co w nich najcenniejsze!
Do każdej kawy tworzymy profil palenia, który udoskonalamy do momentu osiągnięcia perfekcji.
Właśnie wtedy, po spełnieniu naszych wymogów jakościowych, wypalone ziarno trafia do opakowań i do Klientów. 
O powtarzalność naszych wypałów dba nasz super piec do palenia kawy szwajcarskiej marki Buhler – bo każdy wypał ma być przeprowadzony idealnie i dokładnie jak w przysłowiowym szwajcarskim zegarku.
Potrzebujesz pomocy w wyborze kawy? Skontaktuj się z nami  - nasi doradcy pomogą Ci wybrać twoją nową ulubioną kawę! ☕
Nie masz młynka? W uwagach do zamówienia napisz jak parzysz kawę - zmielimy ją specjalnie dla Ciebie, uwzględniając metodę parzenia.
Z miłości do małej czarnej w Quba Caffe już od niemal dziesięciu lat wypala się kawę. W procesie tworzenia wyjątkowych mieszanek korzystamy z wiedzy i doświadczenia już na etapie wyboru surowca. Starannie wyselekcjonowane ziarno poddajemy procesowi palenia w tradycyjnym piecu bębnowym. Staramy się, aby w naszym portfolio każdy klient znalazł coś dla siebie - od idealnych blendów pod espresso do aromatycznych Arabik do metod przelewowych.
średnia kwasowość, delikatne body, słodka, gładka z wyczuwalnymi nutami owocowymi