Black Tea English Breakfast 100g
Classical very good black tea. It gives a dark infusion with an intense flavor.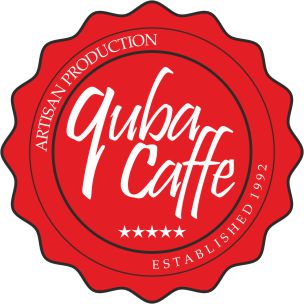 Easy return of products within

14

days from the date of purchase without giving reasons
No one needs to be introduced to the English Breakfast mix. It is usually a blend of three or more kinds of black teas, the leaves of which have been further broken to achieve the strong character of the blend.
English Breakfast from Quba Caffe consists of several kinds of carefully selected tea leaves from Ceylon, prepared in a typical English way. It is characterized mainly by a strong body and a strong taste, an intensely maroon color of the infusion and a rich bouquet of aromas.
As the name suggests - this mixture was created by the British to satisfy their taste and fit into their culinary rituals. The main idea was that it would perfectly match the milk and go well with sweet dishes, such as cakes or rolls. It is no wonder then that the tea plantations that are adapted to produce this type of tea are found in countries that were once part of the British Empire and were founded during the colonial era.
English Breakfast will be perfect in the morning if you are looking for a large dose of stimulation. It also goes well with the addition of lemon or milk.
We brew black tea for 3 to 5 minutes. The extended extraction time may cause the release of tannins - compounds with anti-cancer properties - but they make the tea bitter.
Why is it worth drinking black tea?
It stimulates as well as coffee
It is an excellent source of antioxidants
It neutralizes free radicals
Anti-cancer effect
It delays the aging process
They have a positive effect on circulation and lower blood pressure.
It removes toxins from the body
Product features
Name: English Breakfast
Producer: Quba Caffe
Ingredients: 100% black tea
Origin: Sri Lanka
Type: black tea
Brewing time: 3 to 5 minutes
Temperature: 95 ° C
Weight: 100g
Maximum number of infusions