Green Tea China Gunpowder 100g
Traditional high-quality chinese tea at a good price. We recommend all lovers of green tea.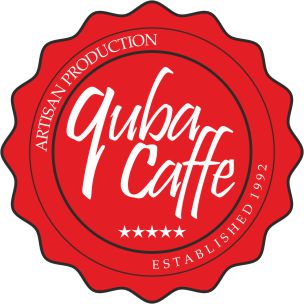 Easy return of products within

14

days from the date of purchase without giving reasons
Chinese, green, delicious tea with a strong, tart taste and a greenish-copper color.

It owes its name to the leaves rolled into loose balls that resemble gunpowder.

Traditionally grown in Zheijang Province since the Tang Dynasty (618-907).

Green tea differs from black tea only in that it has not been fermented. The leaves are left to dry and then the fermentation process is blocked by heat treatment. Many regions still produce tea in the traditional, manual way. Over the years, production is being replaced by machines.

It is difficult to list all the health benefits of green tea. It is rich in vitamins C, E and B, mineral salts and tannins. Its advantages, however, do not end here:

Gunpowder has a beneficial effect on the gastrointestinal tract, preventing the formation of stomach ulcers, regulates the action of gastric acids, facilitates digestion, reduces the risk of disease and inhibits the growth of cancer, strengthens the circulatory system, which prevents heart attacks and strokes, strengthens the respiratory and nervous systems, which improves brain function and concentration , has strong bactericidal properties, prevents osteoporosis and tooth decay, reduces the risk of lung cancer because it has a strong detoxifying effect, therefore it is recommended for smokers, cool infusion from Gunpowder is also used to wash eyes during conjunctivitis.
Green tea should be brewed with water at a temperature of 70 ℃ to 80 ℃ depending on the strong brew you want to obtain. The first brewing time should be one minute, the second two minutes and the third three minutes. The second brew is usually the most valuable. We brew up to three times.

China is the real home of tea, and this is where excellent tea has been drunk and the tea tradition cultivated for 5,000 years.
Origin
Flavor profile: green tea with a high content of theine, strong taste, sweetness, noticeable tartness, refreshing aftertaste
Climatic conditions: mountainous terrain, some farms are located at high altitudes; subtropical, humid, with a lot of rainfall, but with a clear seasonal weather pattern
Place of cultivation: East Coast of China, Zheijang Province
Gardens / Farms: Hangzhou, Pingshui, Anji
Why is it worth drinking green tea?
Green tea is a real health elixir! It contains many polyphenols as well as fluorine, calcium, iron, potassium, sodium, zinc and vitamins (A, B1, B2, C, E, K).
Supports weight loss
It improves concentration
It delays the aging process
It has a positive effect on the teeth
It has antibacterial properties
It cleanses the body.
Strengthens bones.
Product features:
Name: China Gunpowder
Producer: Quba Caffe
Ingredients: China Gunpowder 100% green tea
Type: green tea
Brewing time: 1 to 3 minutes
Temperature: 75-80 ° C
Weight: 100g
Maximum number of infusions