Black Tea Assam SFTGFOP1 Harmutty 100g
Classical very good black tea. It gives a dark infusion with an intense flavor. Traditional high-quality Assam tea at a good price. We recommend all lovers of black tea.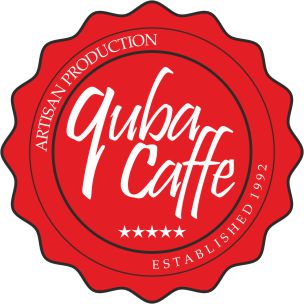 Easy return of products within

14

days from the date of purchase without giving reasons
Assam is undoubtedly a pearl among black teas - noble, with a deep taste, it is recognized all over the world. It owes its name to the northeastern province of India.
This tea is harvested twice a year - the first one is harvested at the end of March, the second one at the turn of June and July. The taste of Assam tea is strongly associated with the region it comes from - high temperatures and high humidity, as well as intense rainfall, make the infusion taste outstanding. You can find barley, honey, caramel and nut notes in it - they make it impossible to confuse it with any other.
Assam is not only the region that produces the most tea in India, but also around the world - there are about 2,000 plantations here, and additionally, it is famous for the highest quality teas.
An excellent choice for tea lovers, especially in the morning. Strong infusion stimulates and energizes. Supports the digestive system and speeds up digestion. The tea has an intense burgundy color.
Origin:
Leaf Designation: SFTGFOP1 (Special Finest Tippy Golden Flowery Orange Pekoe)
Flavor profile: strong black tea, with tannin notes, leaves from both the first and second harvest
Climatic conditions: mountains and valleys at high altitudes, sheltered by the Himalayas; heavy rainfall, especially during the monsoon season; high humidity, especially in the rainy season
Location: Brahmaputra Valley, 193 km east of Darjeeling, close to the borders with China, Burma and Bangladesh.
Provinces / Plantations: Harmutty

Why is it worth drinking black tea?
It stimulates as well as coffee
It is an excellent source of antioxidants
It neutralizes free radicals
Anti-cancer effect
It delays the aging process
They have a positive effect on circulation and lower blood pressure.
It removes toxins from the body
Product features
Name: Assam SFTGFOP1 Harmutty
Producer: Quba Caffe
Ingredients: Assam black tea SFTGFOP1 Harmutty
Type: black tea
Brewing time: 3 to 5 minutes
Temperature: 95 ° C
Weight: 100g
Maximum number of infusions