Black Tea Ceylon OP Dimbula 100g
Classical very good black tea. It gives a dark infusion with an intense flavor. Traditional high-quality Ceylon tea at a good price. We recommend all lovers of black tea.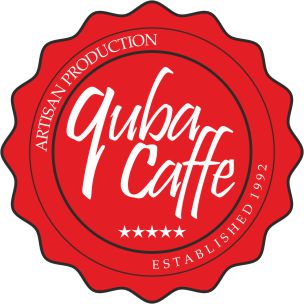 Easy return of products within

14

days from the date of purchase without giving reasons
Ceylon OP Dimbula is the perfect choice for those who cannot imagine breakfast without black tea.
The infusion is characterized by a deep brown-amber color and a unique aroma with a hint of bitterness, and the leaves are long, pointed, larger than those in FOP teas, rarely contain golden tips.

The designation OP (Orange Pekoe) stands for the basic grade of Ceylon tea. It is characterized by partially long, stiff leaves without tips (golden tips), with a small number of holes (perforation).

Ceylon tea leaves are harvested all year round, and only the best leaves come to Europe.
Black tea is obtained by fermenting green tea. It has a stimulating effect due to the high content of theine. It inhibits the growth of bacteria that may be present in the digestive system. It stimulates the secretion of digestive juices. The undoubted advantage of black teas is lowering blood pressure - it improves blood circulation and reduces the risk of heart disease.

Brewing black tea for too long causes the release of tannins, which reduce the risk of developing certain types of cancer, but the tea then loses its flavor - it becomes bitter.
Ceylon tea goes perfectly with the addition of lemon.
Tea from Sri Lanka (formerly Ceylon) has many aspects. It is grown all year round. Sri Lanka is best known for the production of classic black tea, but also CTC, green or white. More than 30% of Sri Lanka's tea harvest grows in regions classified as "high country", such as the plantations in Matale, the Kandy area, in the middle of the island.

Origin
Flavor profile: rich, strong, refreshing taste of black tea
Climatic conditions: altitude of crops 1500-1800m above sea level, valleys, wet and foggy climate most of the year; a cooler spring breeze gives the leaves an aroma of jasmine and cypress
Place of cultivation: in the central part of the country, but east of the mountainous regions
Provinces / Plantations: Bogahawatte, Kirkoswald
Why is it worth drinking black tea?
It stimulates as well as coffee
It is an excellent source of antioxidants
It neutralizes free radicals
Anti-cancer effect
It delays the aging process
They have a positive effect on circulation and lower blood pressure.
It removes toxins from the body
Product features
Name: Ceylon OP Dimbula
Producer: Quba Caffe
Ingredients: Ceylon OP Dimbula black tea 100%
Type: black tea
Brewing time: 3 to 5 minutes
Temperature: 95 ° C
Weight: 100g
Maximum number of infusions